EVENTS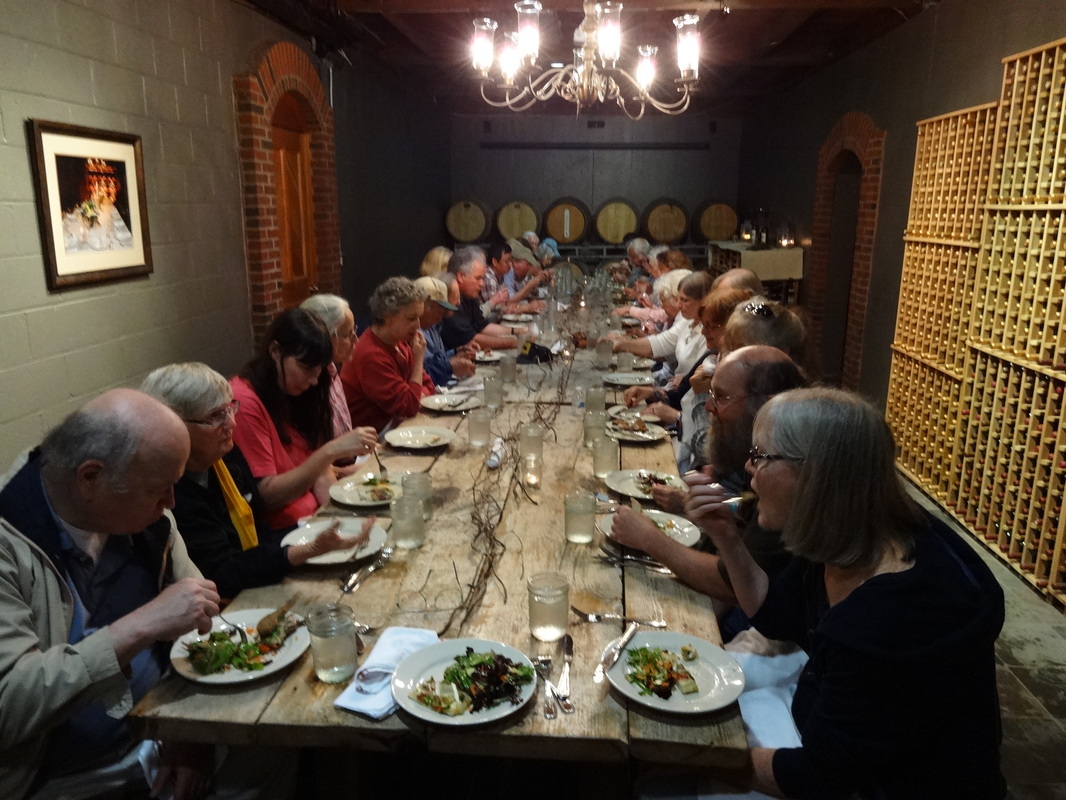 ESA holds a variety of tours and workshops. The picture above is from a 2013 tour that included a visit to Chamard Vineyards in Clinton.
ESA's Annual Meeting

Wednesday, April 12, 7 PM
Jones Auditorium, New Haven
Hop Crop Makes a Comeback in Northeast: CAES Research Leads the Way

Save the date for this interesting evening, open to all. After a brief business meeting, Dr. James LaMondia, Chief Scientist for The Station's Valley Laboratory will present "Hops and Barley: reintroducing historic crops for local beer production."
Hops and malting barley were some of the earliest crops grown in New England by European settlers. About a century ago, disease and pest problems helped shift hops production to the dry Pacific Northwest. Recent interest in local sources of hops and malting barley by the growing Connecticut craft brewing industry led us to conduct research on the feasibility of production in Connecticut and the development of pest management programs to produce high quality crops.
The lecture will interest most everyone, but anyone involved in the craft brewing movement or growing hops is urged to attend.
Refreshments will be provided.
Plant Science Day
Wednesday, August 2, all day
Lockwood Farm, Hamden
The first Wednesday of August offers one of the most interesting outdoor experiences available. Plant Science Day is the Station's premiere outreach event, and every year the barns and fields of Lockwood Farm in Hamden open to visitors of all ages in order to feature research being done on a wide range of subjects. Scientists and staff are stationed throughout the grounds -- under tents and by field plots --- to talk about their research. If you've never been to PSD, check out this
flyer from 2016
and plan to come this year. An unforgettable day.
New! Behind-the-Scenes Tours to Begin
At last! We're rolling out a long-awaited perk of ESA membership. Behind-the-Scenes Tours of the Station were to debut on Wednesday, March 15 but were cancelled due to weather. Current members should watch for their invitation. We will choose 12 individuals at random (that's all we can fit into a lab at one time comfortably) for the tours. NOTE: This is for current ESA members only, no walk-ins, please!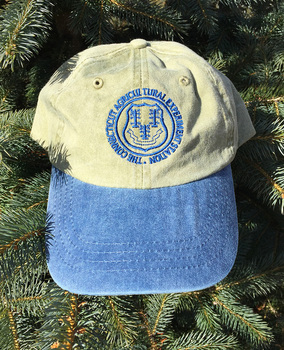 An Ag Station hat is free when you join the Experiment Station Associates at Plant Science Day on Aug. 2, 2017.