ACTION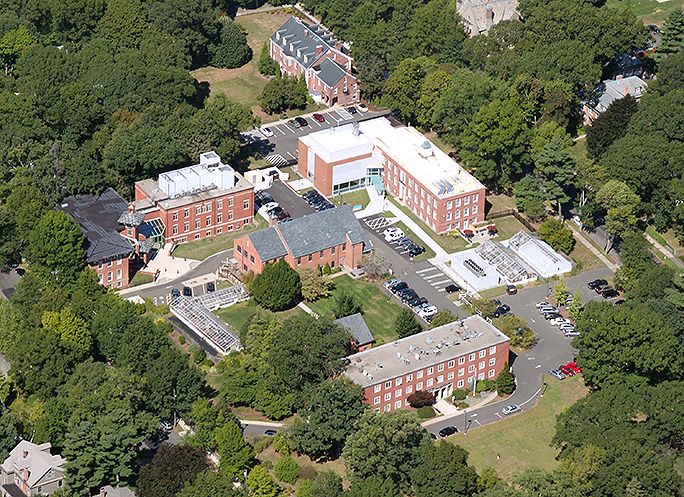 CAES, NEW HAVEN - To put science to work for society, the Connecticut General Assembly chartered The Station to investigate plants and their pests, insects, soil, and water. Inspired by Samuel W. Johnson, professor of agricultural chemistry at Yale University , and established in 1875, The Connecticut Agricultural Experiment Station is the first in America and remains a separate state agency. Initially located at Wesleyan University and later at Yale, The Station moved to this site in 1882. The first building erected now houses the Osborne Library, named for the Station Scientist who discovered the first vitamin, A. The Jones Auditorium commemorates The Station scientist who invented hybrid corn. Under the direction of its Board of Control, Station scientists today investigate insects and diseases that damage trees and crops; analyze for food safety, water quality, and soil properties; study the genetics and biochemistry of plants; and experiment with new crops and changing forests. They also investigate mosquitoes and ticks that spread disease organisms that cause encephalitis and Lyme disease in humans.
BUDGET UPDATE
Last year the budget of the Connecticut Agricultural Experiment Station (CAES) was cut by $1.2 million.
They have a very small budget, compared to other state agencies, but still got nailed with a 15% cut. They've managed to maintain their functions by being creative. But we are keeping a close eye on the budget for 2018-19, and hope you will take action recommended below.
Note from Station Director Dr. Theodore Andreadis in February 2017

The Experiment Station's recommended budget from the Governor restored some painful cuts from last year's budget and annualized savings achieved by the Station over the past year.
The recommended amount for both FY 18 and FY 19 was $7,141,972 (Fiscal year 2018 begins on July 1, 2017). Bottom line, we can live with this provided it is adopted by the Legislature and there are no further reductions.
Although the proposed budget, if adopted, will present continued challenges, it provides adequate funding for our current programs through June 30, 2018.
The budget is now in the hands of the general assembly and hopefully will be adopted by the legislators and signed by the Governor by the close of the session.
Action You Can Take to Make a Difference
You can make a difference by writing letters (or emails) of support for the Station. Here's what we suggest:
Send letters to Appropriations Committee co-chairs State Senator Paul Formica (R), State Rep. Toni Walker (D), and State Senator Catherine Osten (D)

Send copies of your letters to the subcommittee co-chairs for Conservation and Development: State Senator Joan Hartley (D), State Rep. Ezequiel Santiago (D), State Senator Craig Miner (R) and State Rep. Melissa Ziobron (R)

We strongly urge you to write to your own state representatives and senators.

Members of the Appropriations Committee can be found at www.cga.ct.gov/app
Follow us on
Facebook
for additional updates.
---
A Few More Things You Can Do

List the Station's website as a link on your website (if you have one)

Share your email address with us (we'll never share it with others!) so we can reach you with important news and events

Get your members and friends to join us! The more voices, the greater the impact and the stronger the support.
Like/follow ESA's Facebook page (experimentstationassociates)
Feature the Ag Station's services and educational work in your newsletter or Facebook page.